C.A.K. Tanks water systems
Water tanks for Motorhomes, Campervans, Caravans, Horseboxes, Race transporters and Narrowboats. 300 individual sizes with many designed to fit standard panel vans with pre designed kits for easy DIY installation. For individual tanks, hose fittings can be installed onto the tank by us to your supplied drawing during manufacture, or you can have the tank with an access cap or hatch to install our nut in fittings yourself.
SEE WATER TANKS TAB ABOVE FOR VEHICLE APPLICATIONS TABLE AND ADVICE ON HOW TO ORDER YOUR WATER TANK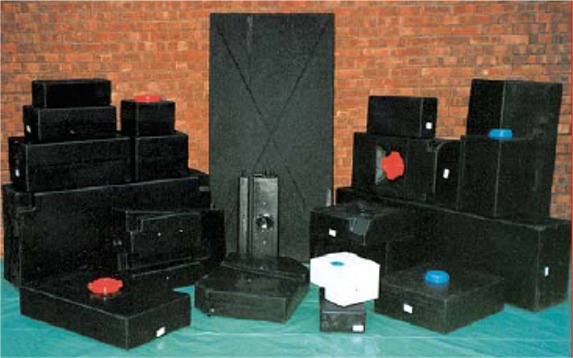 We have specialised for over 40 years in the manufacture & supply of water storage systems for original equipment and aftermarket installation. We developed the first plastic water storage tanks for Caravans, Motor-Homes and Marine applications, with our own revolutionary designs and patented C.A.K Tanks Anti-Surge Baffles. Years of continuous design, development and manufacture have formulated the renowned quality and reliability of C.A.K. Tanks Water Storage Systems.
Our vast range of solutions & superior technical knowledge has enabled us to develop our ever expanding range of water systems making C.A.K. TANKS THE COMPLETE WATER SYSTEMS SPECIALIST
MANUFACTURING SINCE 1968



IMPORTANT NOTE ON TANKS
If you require us to install welded-in hose connections onto your tank during production, we require a drawing to identify where you want the connections. (Excludes ATS & FWT tanks)
You must order item TANKDRG to notify us. Please then email the drawing, referencing your order number to sales@leisurelines.net.
If TANKDRG is not ordered, the tank, will be dispatched with no connections fitted to it.

Page
« Prev |1|2|3| Next »